In September's Volvo news articles, we've curated content that looks at the projected sales growth of the Volvo brand, the XC-90's autonomous potential, spotted – the new S90L, a review of the 2017 S60 Cross Country and much more…Enjoy!
Volvo's Latest Sedan Punches Far Above Its Weight Class—Here's Why
Test-driving the 2017 Volvo S90 in New York's most snarled traffic proved just how soothing Swedish luxury can be.
Source: www.bloomberg.com/news/articles/2016-09-26/volvo-s-latest-sedan-punches-far-above-its-weight-class-here-s-why
New Volvo S90L Long-Wheelbase Model Spotted In China
Volvo's long-wheelbase S90L model spotted in China.
Source: www.carscoops.com/2016/09/new-volvo-s90l-long-wheelbase-model.html
Volvo revival reaches 'end of the beginning'
Volvo Car USA has turned a corner with two of its four 90 series vehicles on sale and two others due early next year, says its CEO.
Source: www.autonews.com/article/20160926/OEM/309269954/volvo-revival-reaches-end-of-the-beginning
Review: 2017 Volvo S60 Cross Country is a bizarrely likeable sport-utility … sedan?
No other auto maker offers anything like it
Source: www.theglobeandmail.com/globe-drive/reviews/new-cars/review-2017-volvo-s60-cross-country-is-a-bizarrely-likeable-sport-utility-sedan/article31987480/
2016 Volvo V60 T5 Drive-E checks all the right boxes | Car Reviews | Auto123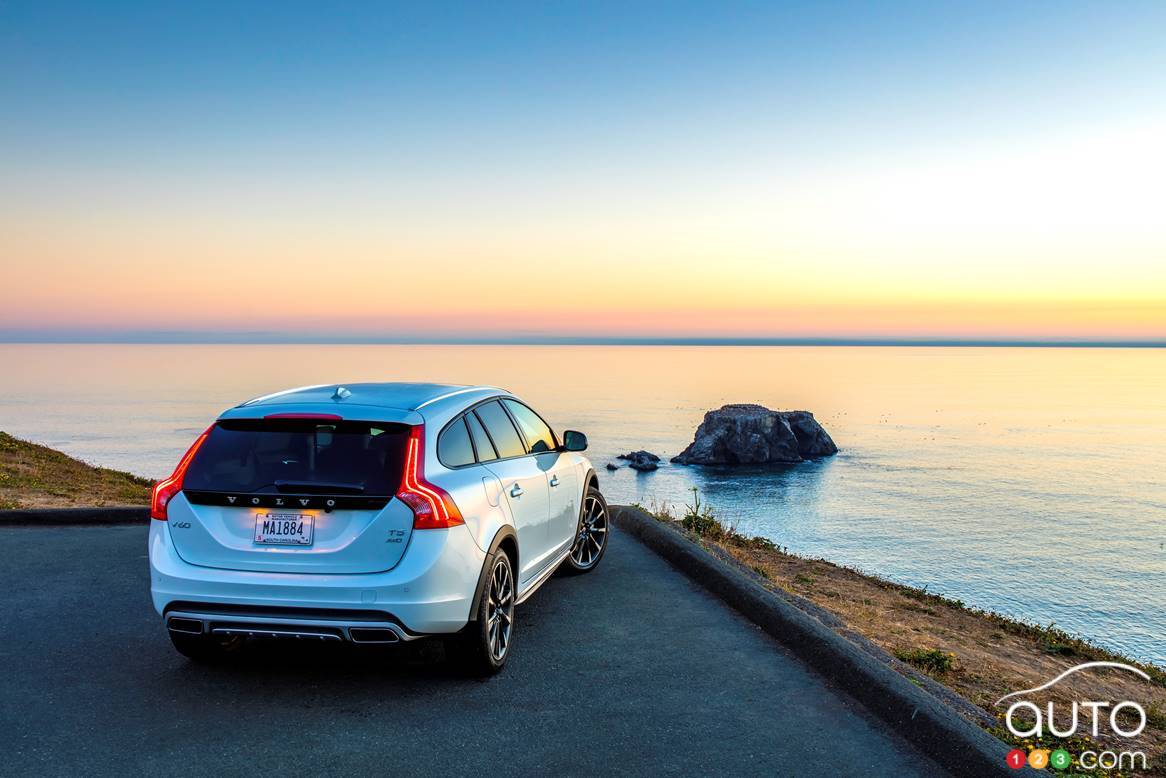 The 2016 Volvo V60 is luxurious, roomy, quiet, fairly practical, and good to drive. Catch our full review on Auto123.com!
Source: www.auto123.com/en/car-reviews/2016-volvo-v60-t5-drive-e/62874/
2018 Volvo XC60: Q5 Better Not Slack Off Now
With Volvo decided to offer the 2017 Volvo XC60 without any major upgrade, this should the perfect time for Audi and their Q5 to relax and enjoy all the attention but it is not.
Source: motoringcrunch.com/news/2018-volvo-xc60-q5-better-not-slack-off-now/320010268/
Volvo XC90 can now (just about) drive itself | IOL
SA customers can now enjoy upgraded Pilot Assist and perkier D5 diesel engine with lag-combatting technology.
Source: www.iol.co.za/motoring/latest-launches/volvo-xc90-can-now-just-about-drive-itself-2072846